YOU'RE INVITED!
4185 Buckley Hall Rd
Cobbs Creek, VA 23035
SUNDAY
9:45 AM – Sunday School
11:00 AM – Worship Service
WEDNESDAY
10:00 AM – Worship Team
Starts October 11
12:00 PM – Bible Study
1:00 PM – UMC Social Principles Small Group
We will be studying John Wesley for the Month of October.
OCTOBER 2023
7: Special Called Annual Conference VIA Zoom @ 8:30 AM
8: United Women in Faith
After Service
10: SPRC Meeting @ 7 PM
21: Dinner & A Movie:
Dinner @ 5 PM
Movie @ 6 PM
22: Pennies From Heaven Collection 
During Service
Fall Musical @ 7 PM
29: Food Pantry
30: All Charge Conference Reports
are due to Pastor Marcus by 1 PM.
31: Bethlehem Walk in Goochland, VA
Must sign up by the 31st of October.
Note: Please begin Planning any
Advent Festivities.
The Mathews County Christmas Parade 
will be December 9, 2023.
SUPPORT THE MINISTRY
Safe, secure, and convenient.
Click the button below.
UMCOR
MAUI DISASTER RELIEF
UMCOR is coordinating with the California-Pacific Annual Conference to process an initial grant for emergency supplies such as shelf-stable food, water, hygiene items and tools to help survivors recover belongings as first responders continue to provide initial aid in the area. If you would like to provide initial aid in the area. If you want to contribute to the UMCOR relief to be given to the people on Maui: Please make out your check to Mathews Chapel UMC and on the memo line write Advance #901670 Hawaii.
For further information click here: https://umcmission.org/umcor-us-latest-responses/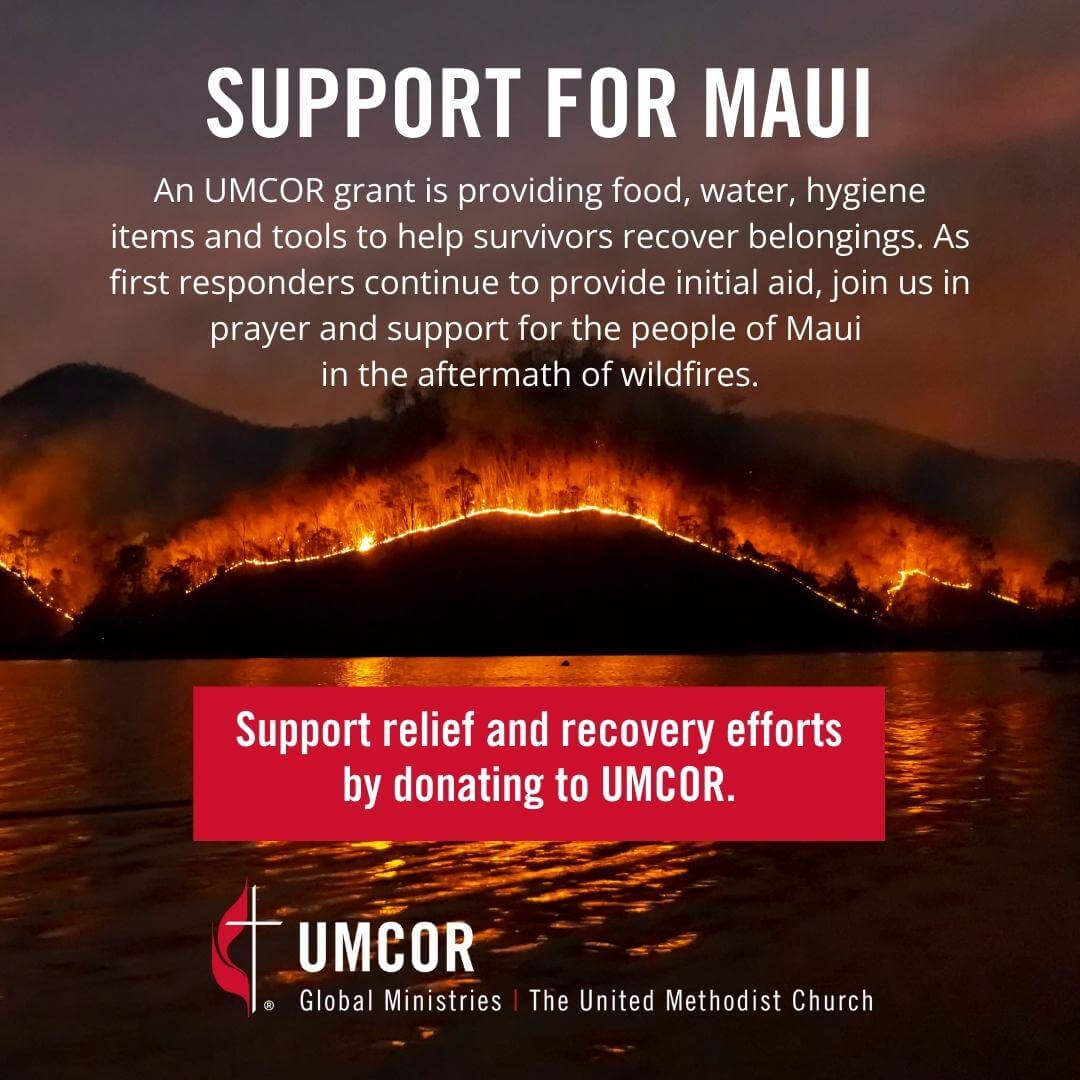 THANKSGIVING MEALS
Starting October 1 – October 29, 2023, we will be having a special collection each Sunday for deserving families within the local community to purchase food for their Thanksgiving Meals. If paying by check, make it out to Mathews Chapel UMC but note in the memo: "Thanksgiving Dinner."