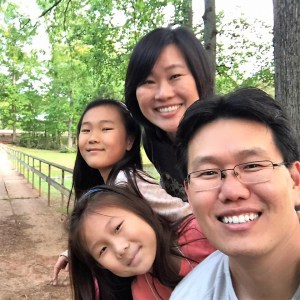 Andrew is a missionary with the United Methodist General Board of Global Ministries serving as a country coordinator for the Methodist Mission in Cambodia. He was commissioned in the spring of 2017.
Since 1998, the Methodist Church in Singapore, the Korean Methodist Church, the General Board of Global Ministries, mission agency of the United Methodists in France and Switzerland, and the World Federation of Chinese Methodist Churches have been cooperating in bringing about an autonomous Methodist denomination in Cambodia. As of early 2017, the church in Cambodia had 140 congregations and a membership of some 4,000. It was then represented in 10 of the country's 25 provinces.
Andrew is an ordained elder of the California-Pacific Annual Conference, where he has served pastorates in Hawaii. He was born in South Korea and lived there through high school. Migrating to the United States, he earned a Bachelor of Business Administration from the University of Hawaii at Manoa in 2003. He received the Master of Divinity degree from Asbury Theological Seminary, Wilmore, Kentucky, in 2007. He worked in the computer field before entering the ministry and skill in that field played a major role in his faith story and call to mission.
While always regular in church attendance, Andrew recalls that he felt a sense of an incomplete relationship with God until he "experienced the amazing grace of God" through a sermon on Romans 3:23-24: "…for all have sinned and fallen short of the glory of God, and are justified freely by His grace through the redemption that came by Christ Jesus." Not long after, a missionary from Bangladesh visited his church and called for someone to come there to help with a computer ministry. Andrew volunteered—for a year.
Back from Bangladesh, Andrew, encouraged by his newly married wife, followed a call into ministry and enrolled in seminary. He served as a youth pastor at Calvary United Methodist Church in Honolulu for almost three years and as a senior pastor at Parker United Methodist Church, Kaneohe, for seven years, during which time the congregation doubled in size. He moved to Cambodia from Hawaii with his wife, Janice Lee, and two daughters, Serena and Reina.
Andrew's message is the amazing love that God has for all people. And he says, "God has placed in my heart a love and passion for God's people. I know that as long as I heed God's calling and walk according to his guidance, God will continue to use me for God's glory and grace."
UPDATES
SEPTEMBER 2023 NEWSLETTER
Mathews Chapel UMC is in a covenant relationship with this missionary, and proudly supports their work as they strive to advance the Kingdom of God.